The current CEO of Twitter, Jack Dorsey recently completed a WIRED interview where he answered user submitted questions about the platform. This inspired us to have a look at the history of platform and why it's done things a little bit different to other social media platforms.
A brief history of Twitter
The first Tweet was officially on the 21st March 2006 by Jack Dorsey.

 In June 2008, the platform launched it's verification service where celebrities, politicians, etc, could become "verified".

 This meant users of the platform could tell the real accounts from the fake ones.

 Twitter began launching it's applications for non desktop devices in 2010.

In 2012, Twitter redesigned it's Bird logo (named Larry the bird) to a modern looking version and dropped the name Larry.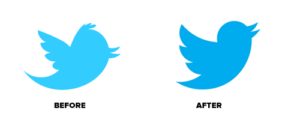 On the 13th November 2013, the social media site opened the New York Stock Exchange with the value of about 31 billion dollars after just one day of trading.

In February 2014, Twitter began looking at a brand new profile page layout design to Facebook and the now obsolete Google+

In 2016, the platform had over 318 million active users compared to 185 million users in 2012. Despite the large number, there were fears that growth had plateaued  

In 2016 stock prices fell to just $18 dollars

In 2017 Twitter invested in upgrading the user experience by increasing character limits on twitters, improving timelines.
The character limit
Twitter initially started with a 140 character limit. The idea behind this was so that each tweet would be the same size as a text message. The creators of Twitter also believed that restricting the character limit, it would force users into being more creative with their Tweets. The character limit did increase however to 280 in 2017 as there was a steady increase in demand for more characters. Whilst it doesn't seem as though this limit will increase any time soon, you can link your tweets as thread, essentially making it limitless.
The platform does have quite a significant character limit when compared to other social media sites like Facebook who has a 63k character limit and LinkedIn has a varying character size ranging from 700 for a company post update to a suggested maximum of 120,000 for articles posted to the site.
 So why no edit button?
The idea behind the no edit button stems from the social media site starting as an SMS texting service. Once you send a text, you can't go back and edit the message. The platform has had to consider situations where a user of the site may retweet or comment on a tweet which may then be altered and now that user that retweeted a now irrelevant tweet.
In the past Twitter has considered having a 30-90 second window where you can go back and edit the Tweet, but came to the conclusion that in that time frame, the tweet would already have been seen and the edit would then be delayed. Despite no longer considering an edit option, they are now considering an option where you can now see how many times a tweet link has been copied.
Hashtags, spelling errors and trending topics
In response to incorrectly spelled trending hashtags, the platform has explained that their algorithm will recognise the tweets as covering the same subject and group them together.
Whilst at this point in time you cannot follow hashtags on Twitter it something they are working on. Currently you can follow topics on the platform but they aren't user generated. The topics are being generated based on their deep thinking and machine learning algorithm.
Do you use Twitter for your business? What would these features mean for your social media management? As a digital marketing agency, we use many different platforms to reach our audience. If you're ready to see what's in store for Twitter this year, have a look at our predictions for the platform in 2020.