When it comes to creating a video many of our clients get stuck. What type of video is the most effective or what videos will my customers actually spend time watching?
Here's our guide to the different types of video to give you inspiration and help you decide which videos will attract more and more customers to your brand!
1. Vlogs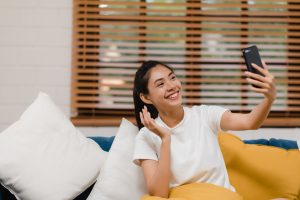 Vlogs, or video blogs, are a hugely popular phenomenon on YouTube by those with millions of followers. These types of videos are incredibly cheap to create as they can just use an inexpensive camera or phone to create day-in-the-life style videos. Very few companies actually do these types of videos so you could become an industry leader! Is there a day you could film at your company e.g. a short production film for a new product or a staff summer event. Things like this may not directly relate to sales, but they do humanize your brand and create a loyal following from new customers.
We recommend that you don't just stick to only creating vlogs, as they can be unprofessional. However, we do recommend mixing up your content with short and interesting vlogs if you think you can film something your audience would like to see.
2. Interviews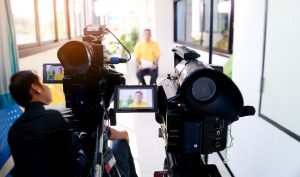 If you're a service provider looking to introduce your audience to members of your talented team then interviews or short FAQs are a great idea. Do this with employees to discuss key FAQs in your industry and upload to your website or social media. You can even create inexpensive Instagram stories allowing you to better connect with your audience by answering their questions live on the app!
If your team are a little camera shy then why not speak to people in your industry to create interviews that show you have connections and understand the business better than all other competitors. Invite guests onto your Interview series and leverage their knowledge to show your audience you have the connections they need!
3. Webinar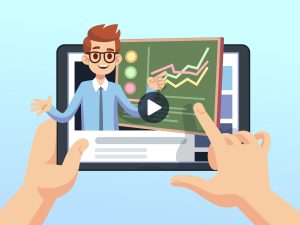 Videos don't have to just be pre-produced and edited promotional films. Why not save and redistribute your next webinar to give customers more information on your industry and products?
Webinars are high value, low-cost projects that don't require scripts or actors, just someone in your company who can provide detailed and unique knowledge to your customers. Host a Q&A session with clients, create product demos or even hold roundtable interviews. then upload clips on social media and save the full webinar on your website to ensure that your customers have access to the information they need.
4. Tutorial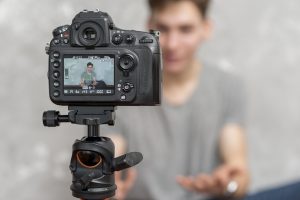 Tutorial and How-To videos are one of the most popular forms of video on YouTube. In essence, these are popular as your viewers value actionable insights. Offer free tutorials that provide helpful content to build customer relationships. This could be for a simple problem that many of your clients face. Or maybe you could create a quick demo of a new product for customers?
As a tech company, you could produce helpful product tutorials, or health food brands could put out training or recipe videos. There are so many ways you can engage your audience, you just have to get cracking!
5. Animations
Not all video campaigns require a brave member of staff to get in front of the camera. Mix up your content by creating short animations that grab your customer's attention.
Animations are a very powerful style of video, that are relatively inexpensive to produce. Animations are a great way to take a complex service or product and explain it in a simpler way. Make a landing page explainer video for your brand or the services you offer using animation. This will best explain your brand, hooking your customers onto staying on your site and finding out more!
So, these are just a few examples of the types of video you can start making. Especially, to ensure that your brand is remembered by more and more potential customers. Create high-quality, interesting videos that give your customers a reason to return to your social media pages or website. Then you'll start to build up a relationship between your brand and new customers!