UGC or User Generated Content is a fantastic way of showing new aspects of your brand and increasing customers. Attracting customers is great, but if you can't keep them your business will never succeed. We all know how to focus on new leads, so this blog post is instead about looking at the value of repeating customers and brand loyalty. UGC is a great way of achieving this as here you use content such as images or videos that your customers have created in your next marketing campaign.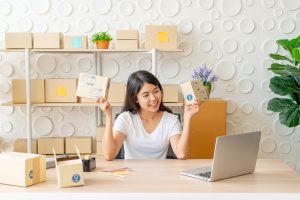 How Is Brand Loyalty Generated?
Let's look at a practical example of brand loyalty. For example, a customer will eat every night at the same restaurant for a few different reasons.
Maybe they don't know any better?
Maybe they have had bad experiences at other restaurants
Or they've developed a strong emotional tie or bond with the restaurant and staff that means they don't want to go elsewhere
The third option is what we want for your business! It's brand loyalty and individual appreciation that creates the gold dust, UGC! This type of loyalty can be a gold mine on social media. It's all about using the positivity of customers and the content they create to show this.
Feeling unappreciated or unlistened to is one of the key reasons customers switch products or brands. So, if a customer talks about you, positively or negatively, on social media it's important that you listen to them, reply and address any concerns. If it is positive feedback or images that show your brand off in a good light, share these on your own feeds to show over customers how you make people happy.
You can generate brand loyalty by giving your customers an exceptional experience, that essentially means they don't want to leave!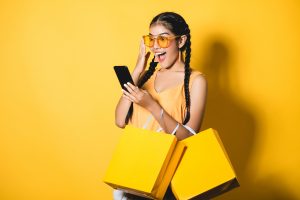 The Benefits of Brand Loyalty
Once you've established brand loyalty it can have a positive effect on profitable brand performance and long term customer retention. Brand loyalty can result in;
A willingness to reinvest into your company, or continue to buy from you
Customers willing to pay a premium price for the good customer service involved
An increase in the frequency of visits
Consideration of other products or services you offer
Recommending the brand to friends
Leaving a positive review online
UGC can both illustrate and build brand loyalty;
Increasing conversion rates by 210%
Raising the average order value by 13.7%
Increasing the click-through rate by 59.25%
Increasing the length of stay on the website by 29%
So, if you have a good customer base encourage and share user-generated content to build brand loyalty and retain customers.