With millions of users logging onto the site every day to share their opinions on hot topics and keep up with people they follow, Twitter has undoubtedly become synonymous with the art of social media microblogging.
Anyone over the age of 13 is permitted to signup on the site, but only a select few accounts have the added benefit of a "blue tick" — a symbol frequently seen on accounts belonging to businesses, celebrities, athletes, and other recognisable figures.
But ever since Elon Musk took over Twitter, anyone who subscribes to Twitter Blue can become verified, which has caused a bit of chaos.
This was one of several modifications Musk made during his brief reign, but more changes have been made since people started pretending to be a famous person and presenting blue checks, from their paid subscriptions, as proof.
So what exactly does a blue tick mean, and is it still possible to get one?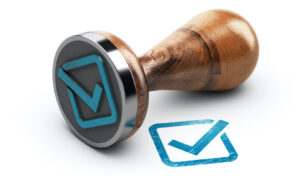 This is what you need to know:
What is a blue tick on Twitter?
Simply put, a blue tick represents the authenticity of an account of public interest.
According to Twitter, the badge is awarded to accounts that are "genuine, notable, and active." The following people or businesses are eligible:
Government officials and offices

Companies, brands and organisations

News organisations and journalists

Entertainment companies – such as film studios, TV networks and music entities,

Entertainment artists, performers, directors and others in public-facing roles associated with such entities, or their productions

Sports and gaming leagues, teams, rostered athletes and coaches, as well as athletes competing in the Olympics or Paralympics

Activists, organisers and other influential individuals
Others who have used Twitter consistently over the last six months, follow Twitter's rules, and don't post information that harasses, shames, or insults any person or group may be verified.
Before receiving the coveted blue tick, individuals and organisations that fall within the aforementioned categories must satisfy a number of conditions. Twitter's website contains a complete list of specifications.
Can you still use Twitter Blue to get verified?
The iOS app no longer supports the Twitter Blue membership, which converted the social networking site into a refuge for pranksters, fraudsters, and scams. 
Some subscribers who paid for the subscription also claim that their blue checkmark is missing.
Instead, the Grey Official badges that appeared and vanished in a matter of hours have returned.
These grey badges signify that a person has been confirmed to be who they claim to be.
What now?
The 'Official' handle feature, which will soon be available to users of Twitter, will show up beneath the user's name on the profile and will only be accessible to a small number of verified accounts, such as those belonging to top executives, government officials, and major media organisations.