Influencer marketing has been a tool that brands and companies have used for as long as we have had celebrities. With platforms like Instagram and TikTok making it easier for people to engage with the online community, there have break out internet stars who have been able to amass large following.  You've probably seen influencer marketing become more obvious on your Instagram for example –  because all sponsored posts now have to state they are advertisements. The same can be said for any sponsored videos on YouTube.
The key to successful influencer marketing is ensuring that the quality of the audience of the influencer you are choosing to work with. A large following doesn't guarantee having an engaged audience so make sure you are fully researching each person you are considering working with. Influencers can be found on all social media platforms, and some influencers are more prolific on other social media sites than others. Google is the perfect place to find out which influencers have had the biggest interest in them. We've compiled a list of the top eight influencers that have been googled in 2019.
1. James Charles – 3,510,950 searches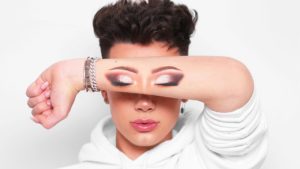 The first and top beauty influencer on this list. The beauty industry found massive growth in 2019 becoming worth over $500,000,000,000 (500 billion!) and is expected to be worth almost 810,000,000,000 (810 billion!) by the end of 2023. This growth can be thankful for the rise of the beauty community on YouTube – with James Charles leading the pack with 16.5 million subscribers.
2.  Felix Kejellberg (PewDiePie) – 2,803.560 searches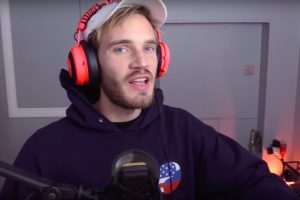 PewDiePie has been a long time channel on YouTube and in 2020 become the first independent channel to reach 100,000,000 million subscribers on the platform. Felix has used his popularity to explore his creative side and has made multiple games for mobile devices. With Felix set to take a break from YouTube early this year, it will be interesting to see if his influence holds strong in 2020.
3. Jeffree Star – 2,147,720 searches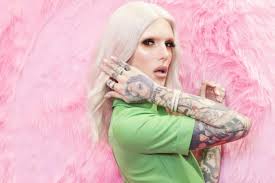 Some people may recognise Jeffree Star if you were lucky enough to use MySpace. Jeffree Star has been a master of social media for over a decade now and certainly knows how to market himself and his brand – Jeffree Star Cosmetics. In fact, he markets himself so well to the point where his most recent make up collection broke Shopify and had the biggest make up collection launch in history.
4. Marie Kondo – 1,095,730 searches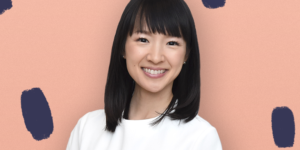 Anyone with a Netflix account has most likely heard of this entry on our list. Despite a hit show on Netflix, and New York Times best selling book, she still might not have been one of the more obvious influencers of 2019. However, last year Marie Kondo managed to ignite a radical change in people which saw them decluttering their homes with the sole mantra if it doesn't "spark joy" you shouldn't keep it. With minimalism and people becoming more concerned on what they're buying finding a larger following in 2019 as well, her approach to tidying was bound to be a success.
5. Huda Kattan – 1,012,590 searches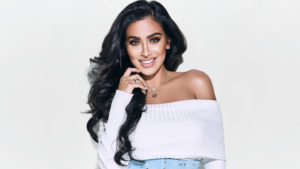 Huda Kattan is the owner and creator of Huda Beauty – one of the most popular beauty brands of 2019. Huda Kattan is expert in brand building as she has managed to turn her name into a world wide sensation through the power of social media. She has her personal instagram account as well two for her brand – @hudabeauty and @hudabeautyshop. Her main account, is her main brand page where she is able to use other people's content featuring her products and repost them. This is mutually beneficial as it's ready made content for Huda and exposure the creator of the content.
Did you know Google release a look into a year in search every year? Let us know what results surprised you by getting in touch with us on our Facebook, Twitter or Instagram.