We all know that hashtags can be incredibly powerful in increasing your reach, however, unliked with Instagram or Twitter, hashtags on LinkedIn have always been a little bit more of a mystery. With this in mind, we have created a foolproof guide to using them on this B2B network.
What Is The Value Of Using Hashtags on LinkedIn?
Firstly, we need to understand why you'd use hashtags on LinkedIn. Much like with Twitter hashtags on LinkedIn can be a way to categorise your posts, differentiating them to the content you post everyday. Hashtags also allow your content to be searched for even on social media, allowing hashtag followers to see your new posts.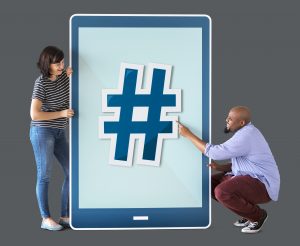 The Next Question Is; When Should You Be Using Hashtags On LinkedIn?
This is a very technical question. Using a long list of hashtags is best saved for Instagram. Rather, on LinkedIn stick to three or four hashtags that you know will engage a corporate audience. We suggest using broad hashtags for example #marketing. This is a way of engaging with an industry and a certain type of user rather than those who aren't interested in your content.
What Are The Best Hashtags For My Post?
Choosing the right hashtags for your LinkedIn post can be very difficult and varies on a post to post basis. Overall, try to stick to hashtags you know are specific to your industry. Develop a niche via the use of hashtags to build up a very loyal and specific audience. We suggest relating them to your post e.g. #opportunity or #career. You could also use event-specific hashtags to draw in people who may be searching for fellow attendees.
Make sure you consider the hashtags that LinkedIn itself is recommending. these are populated automatically based on the content of your post and the LinkedIn algorithm, so they can be incredibly effective if used correctly.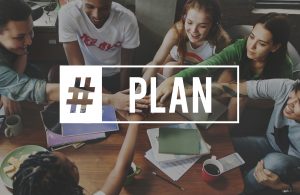 Should I Use The Hashtag Trending Topics?
You may have noticed that your LinkedIn company profiles are now giving you the option to join in on conversations around trending hashtags. But are these worth it?
These hashtags are based on LinkedIn's two primary objectives;
To assess content relevancy
To assess engagement
Therefore, posts that are relevant are more important than those that are recent, according to the site. And, of course the algorithm also considers how engaging your posts are.
With this being said using and participating in these trending hashtag topics and conversations can help your post increase its ranking in the LinkedIn algorithm and allow you to become an industry leader in that specific topic.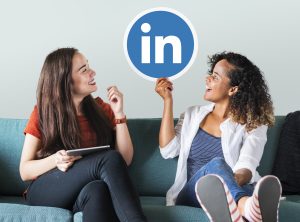 So, in essence, keep your hashtags short, engage with the trending topics and evaluate who you want to attract before choosing your hashtags. Now, it's your turn to try out hashtags on LinkedIn. Record any changes in your engagement and experiment with different approaches. Monitoring your analytics will allow you to carefully control and adapt to any changes in engagement, either negative or hopefully positive!!