Web traffic now goes beyond SEO. We know that optimising our sites to suit Google will help get us seen, however, how do you go beyond this to keep up with SEO proficient competitors?
So, looking for new ways to increase traffic to your site, beyond SEO? Here are our top tips;
1. Social Media
As a digital marketing agency, this really had to be the first and most important answer to improving web traffic. Being active on your social channels as well as in social media groups will increase traffic returning to your website. Promote blog posts or news pages that are updated weekly on your site. This gives customers a reason to return to your website, for new content. Answer and interact with comments, and create posts with strong calls-to-action to ensure that all of your socials remind people to visit your website, thus leading to more effective conversions.
2. Online Directories
When it comes to making sure you're web traffic is high you need to practice link building. One way to do this is to add your website to local and national directories to increase your reach. Contact directories about creating a small profile and contact page on their site. This way, visitors to the online directory will also become visitors to your site thus doubling your reach at the very least.
3. Email Marketing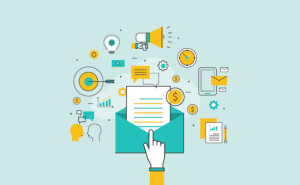 In a world consumed with social media, it can be easy to forget how useful and effective email marketing is for increasing web traffic. Create a weekly or monthly newsletter that links to new product pages, promotions or blog posts. Show your email marketing audience that there is a reason that they need to keep visiting your website and give them easy to follow links to make the customer journey as smooth as possible.
Set up an email marketing subscriber button on your website so that new customers to your site stay in touch and are reminded of your brand after they leave your website. This will build up returning web traffic and engaged customers.
4. Host Webinars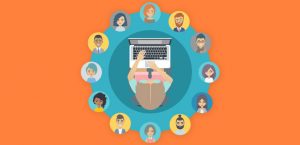 Webinars are a great way to not only show that your team know exactly what they're talking about but also to increase customer engagement and build up returning web traffic. People love learning, especially when it's free, so share your knowledge and build up a target audience.  Even if you don't host the webinar on your site, you can still drive traffic back to your own site. Encourage registration sign up from your own site. After the webinar remember to send out information packs with your website details. Remind your new viewers to return to your website after the event for more information, to download an ebook relating to the event or to sign up for the next event.
Overall, SEO is essential for your business to succeed online, however, you cannot just rely on PPC and paid or ads. Your business needs to start thinking about content creation and events that are outside of the box in order to draw in new customers and increase web traffic.