This month we've been looking at summer events and how printed merchandise given away at these events can increase brand awareness and loyalty. For example, branded water bottles that are not only practical for your customer but are also used every day, promoting your brand.
Why create branded merchandise?
Branded water bottles are a great way of promoting your brand. Your logo now goes anywhere the bottle does. Your new client also has your contact details in their home in the form of a handy water bottle.
What better way to spread your brand than via a useful product, that looks good and your customers are actually thankful for!
Our favourite designs
Whatever water bottle you're looking for this summer, we can help.
Here are some of our favourite designs;
1.The Trendy Plastic Bottle with Built-in Straw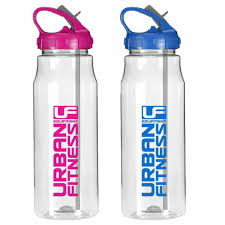 These Love Island-esque bottles come with built-in straws and coloured lid. Get your brand noticed with these cool designs.
2. The Sleek Stainless Steel Bottle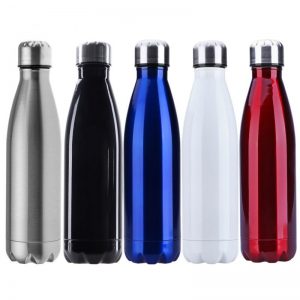 Looking for something that oozes sophistication with a sleek design? These stainless steel bottles are a great way to ensure that your brand stands out. Available in a range of colours just get in touch to talk designs!
3. The Compact Fold Up Bottles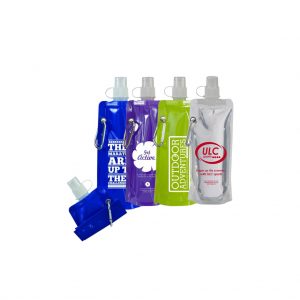 These space-saving, fold-up water bottles are made of high-quality materials and thus are durable. Once finished just roll up the bottle and pop it in your bag. Then it's ready to use again whenever you need it. Available in metallic and non-metallic colours.
Get in Touch today to plan your design
If you think that branded water bottles or any kind of branded merchandise could work to promote your event or brand then get in touch with our team on 01534 280888.
From as little as £4 per bottle (not including artwork) we could provide you with the perfect takeaway gifts for new clients. So, just get in touch with our team on 01534 280888 or send us a message to talk through your designs and our creative team will get to work!