If you or your brand has a blog you need to make sure it is fully optimised for Google. Otherwise, no one will see it! the more people that see your blog, the more people that visit your website and the more people that become potential customers. So, ultimately having a blog and getting it seen is incredibly important to brand building.
So, here's our guide to getting seen on Google;
1. Consider Who You Want To See You
You can't effectively target your blog to new customers if you don't know who you want to see it. Research your current audience demographics and see who's currently viewing your site. is there a particular group of people that you know would love your brand that isn't already seeing your blog.
Particularly look at narrowing your focus to a specific gender, age group or people with similar interests to make sure your SEO campaign is as effective as possible.

2. Start Finding Keywords
Now you've got your audience you need to know what words they're using in their searches to make sure they find you.
To find these you can do a few things –
a. Understand Your Audience
Look at your audience and who they're interacting within your industry. Then look at what keywords these brands are using as well. Focus on their meta tagged keywords and look a what words your competition are actually looking for.
b. Piggyback on Your Competition
Now you know who your ideal audience like it's time to start using tools to get the most effective keywords. use the Google Adwords Tool to type in a word or phrase you think relates to your blog or brand. The tool will then show you related words that you probably didn't even think of but will help generate your ideal audience.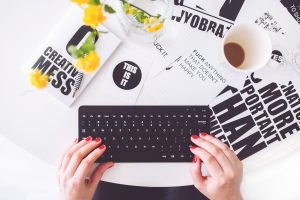 3. Start Using These Keywords
So, now you've got the perfect set of keywords you need to put them to use. Add a Yoast plugin to your blog and set each page a different, related keyword. This will then read what you've already written, determining how you can better optimise to gain attention from these keyword users.
So, start making sure you're seen online today!