It's nearly the most wonderful time of the year, Christmas! And if you haven't started marketing your brand, products or services in time for the season, now's the time! When it comes to Facebook there's huge potential for your brand around this time of year. Luckily Facebook has released their guide to the perfect festive campaigns and ad campaigns, to make sure your brand sees increased sales this season.
Based on this, here's our guide to seasonal marketing in 2019, thanks to the latest trends…
1. Window Shopping's Gone Digital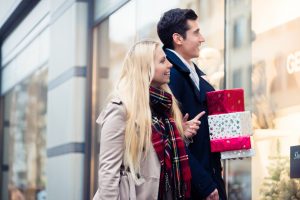 The usage of Stories is a big focus for 2019 Christmas marketing, especially using Stories to window shop! During the 2018 holiday season, 63% of shoppers either watched or posted videos in their Stories, across platforms. 69% of people say that Stories on Facebook and Instagram are a great way to discover new products and brands ready for Christmas. This shows that more and more customers are using Stories to browse what's available to them. So make sure your next story shows your product or service for the festive season, with a swipe up link!
2. Messaging Is Fueling Christmas Loyalty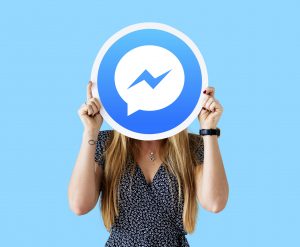 Facebook has hinted that brands should definitely invest in messaging campaigns this season in order to increase revenue. The social media giant has said: "More and more customers have begun reaching out via messages. In fact, 20 billion messages are now being sent every month between people and businesses on Messenger.  That's a tenfold increase in just three years. Furthermore, 65% of holiday shoppers report being more likely to shop with businesses they can message."
Messenger has become another way to increase sales and drive customers to your website, by answering common questions and solving common problems that ensure your customer sticks with your brand. Messenger holds the potential to help brands establish a direct connection with customers, and those connections last longer than just Christmas!
3. Shoppers Are Buying Earlier Than Ever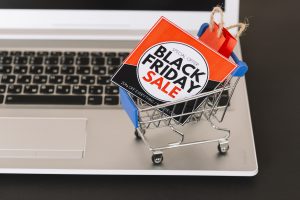 You need to start creating a content calendar to plan your Christmas content for next year, as shoppers start buying way before December!
Key shopping times are peaking around Black Friday and Cyber Monday then decreasing completely after the last shipping day. Therefore, if you're an eCommerce site you need to be taking advantage of that very small window of key conversions.
Start piquing your customer's interest earlier in the year and reminding them of your brand and what you have to offer. Then hit hard end of October/November for increased sales this month.