When it comes to Facebook advertising on social media it can be hard to pinpoint exactly where to start to ensure that your advert targets the correct people and is as successful as possible. Here is our beginners guide to advertising on Facebook, from which format of advert to create to how to best target the ad to a new audience.
What's Your Objective?
First, consider what your overall objective is for your ad to decide how to go about creating your Facebook campaign.
There are different campaign types on Facebook that you can use to align your ad with your overall aims. So what are your aims and what type of ads can help you achieve these goals?
1.Increased Web Traffic and Leads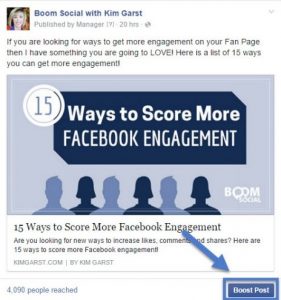 One of the most popular aims for ads on Facebook has to be adverts that generate leads and web traffic. Maybe you need more people to sign up for your newsletter or see a new product page? Facebook can help you achieve this via a couple of different ads.
Link Click Ads – These can be found on a new audience member's timeline. This type of facebook advertising promotes your external website on the platform, sending customers directly to your landing page or blog. These ads do perform well and also have the added benefit of encouraging new likes to your page to ensure they keep up to date with the latest news on your website.
Video Ads – These are actually really just another form of link click ads, however, instead of an image your viewer sees a more interactive and eye-catching video. Remember to keep these videos to 15-30 seconds long as this length is known to create top-performing ads.
Boosted Page Posts – Every post you put on Facebook can be boosted via facebook advertising. If you click "boost post" you can set up a budget and select an audience you want to see your ad. Boosted posts ill look exactly like normal posts but have "sponsored" written in the corner.
2. Increased Product Sales via Facebook Advertising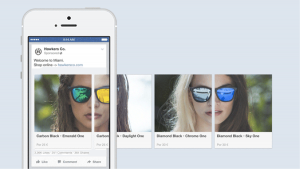 So you have a particular product you want to advertise and draw attention to. Facebook is a great place for eCommerce stores to promote their products and brands. Facebook has even created ways for your new customers to shop your store without eve leaving the site, so soon your social media could become an extended eCommerce store through paid-for advertising.
Carousel Ads – These ads allow you to show up to ten images and videos in one post. Ensure you've got a strong call-to-action and promote a range of products along the same theme to new audiences.
Dynamic Product Ads (DPA) – These are bigger and better types of remarketing display ads. This means that they target the ad to users based on their past actions. This creates the perfectly timed ad!
Lead Ads – These are the best way to generate leads via facebook advertising would you believe! this allows your new customers to download content such as ebooks etc and leave their email address in return. This is the best way to build customer relationships.
3. Increased Likes and Engagement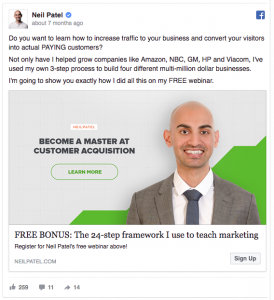 Finally, you may just want a bigger audience and more people actually engaging with your page and ads. Promoting these types of Facebook ads can increase your engagement and get more customers seeing you online.
Page Like Ads – These ads are the best for increasing page likes immediately via facebook advertising. Remember with this ad, however, that it's not just about getting the most likes but about getting likes from audiences you know will actually be interested in what you post in the future.
Boosted Posts – This, like we've discussed before in this article boosts posts to increase engagement.
So, what ad do you think you will choose for your next campaign?