So, you're posting to social media and creating content, but if you want to diversify your marketing campaigns and bring in different customers then you may want to consider YouTube advertising. Here's why YouTube ads matter and how you could use the platform to increase your brand awareness.

Firstly, Why Should You Consider YouTube Advertising?
YouTube is a highly engaging platform. Almost 5 billion videos are watched on YouTube every single day. This is a massive audience that you could introduce your brand to. But, don't worry you don't necessarily have to start posting videos. YouTube has a very effective ad placement programme meaning that these viewers will see your ad before they watch a related video.
People are now using YouTube as a search engine. In fact, it's the second-largest search engine in the world after Google! Imagine if your business wasn't on Google, you just wouldn't get half as much business. So why are some brands still not on YouTube? It's something to seriously consider.
YouTube is very different from Facebook or other social media sites. When you're on Facebook you're there to socialise and see what your friends are doing. Ultimately, ads are disruptive to your feed. However, your customers on YouTube aren't there to communicate with friends. Rather, around 53% of YouTube users are on the platform to look up things they're passionate about. In essence, you're on YouTube to learn something, do something, or buy something. This is the kind of audience that brands could only dream of!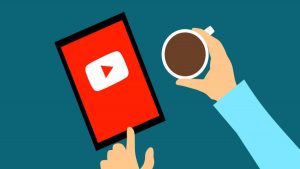 But, What Type Of YouTube Advertising Should You Invest In?
So, now you understand why it pays to be on the platform what type of Youtube ads should you be investing time and money in?
1.YouTube Discover Ads
The first option is t take part in YouTube discovery ads. these show up at the top of the search results when users search for a keyword. With this, you pay for an ad as soon as someone clicks on it, even if they click then click off immediately. Therefore, although these are good for brand building and introducing yourself to new customers they can be expensive and not yield the direct results you're hoping for.
2. In-Stream Ad Campaigns
Your second option is to focus on in-stream video ads. These have a massive reach potential. With these, your ad plays before the video your customer clicked on does. Therefore, they have to watch your ad to view the video. With these, you only pay if the audience watches 30 seconds of your ad or actually click through to your website from the ad. Therefore, these are much more effective at getting genuine click-throughs. However, like all ads, customers could become annoyed as your ad stops them from instantly viewing the video they wanted to.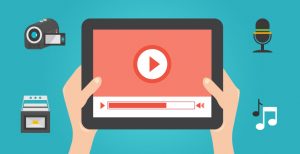 So, Should I Start Advertising on YouTube?
In short, you definitely should! With the popularity of the platform always increasing it pays to be on here. However, as with all advertising consider where your audience is and what they want to see. Create specific ads that engage rather than annoy and make sure that you are always including a strong call-to-action to get click-throughs.