Audience engagement is an important part of growing your brand online. If you don't have your audience engaging with your content you'll struggle to build relationships with them. 59% of people with social media accounts believe that social media has made customer service more accessible.
Content = Engagement
If your business isn't available to customers online, they may be less likely to use your products or services.
This doesn't mean having your email, address and phone number online for people to get in touch. This means creating high-quality content and distributing it to your audience. If you post content to social media, it gives your audience an opportunity to interact with your brand in a way that's less formal, making you more approachable.
Distributing content on social media platforms isn't just for audience engagement, it's also a useful tool for growing and expanding your audience through paid advertising, hashtags and influencer marketing.
Each social media platform has different approaches to content and tone of voice
Each social media platform has a tone of voice best suited to it. LinkedIn, whilst the content on there has been changing over the past few years, the tone still remains more formal that platforms such as Facebook and Instagram.
LinkedIn is a B2B (business to business) orientated social media platform which allows professionals to "connect" with each other. This why the tone remains formal whilst the content has adapted to how users consume content.
Instagram and Facebook are platforms where brands can be informal with their tone but also get their message across. For example, your fashion brand has released it's Autumn/Winter collection. On Instagram, you'll show off your collection pieces with a small caption underneath. On Facebook, you might go a bit more in-depth with your message but still remain informal and speak to the customer directly.
However, on LinkedIn, you might decide to address the behind the scenes work and mention any other companies you may have collaborated or worked with.
Facebook has also released an updated new version of its website for the platform. Familiarise yourself with the new layout to better understand how your audience will see and be able to interact with your content.
Define your style
Your tone of voice doesn't just apply to the social media platform you're posting to. It also means the way your brand communicates. For example, if your Instagram has one post filled with punctuation and grammar and the next post has no grammar at all, you will appear inconsistent to your audience. Consistency is the most important thing when it comes to branding. If you're inconsistent, your message will become lost and your audience engagement will suffer because they won't understand what you are trying to say.
Be visual
Images are absolutely essential when it comes to social media. 63% of consumers said good images are more important than product descriptions. You don't get a second chance at first impression, and including a striking (but still relevant) image in your social media posts is the perfect way to make a successful first impression.
Video is also becoming increasingly more popular and is fast becoming the main type of media people consume online.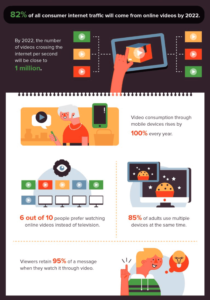 Reward your Audience!
You should reward your audience for supporting your brand by engaging with you. Try giveaways or a contest. If you've got premium content, provide your audience with a snippet. This gives your audience a reward for being loyal but it also serves as a way to advertise your premium content.
Remember, for some brands one platform may be more useful to them than another. Take the time to research what techniques and platforms are right for your business. If you think you might need help with your audience engagement, you can get in touch with us by clicking on the button below or pop your details into our quick contact form below.