LinkedIn is a great platform for building B2B customers and targeting professionals with industry news, articles and advice. But, did you know that LinkedIn has been around since 2003? Just at the time that Friends was still one of the top-rating shows on TV! Since then the site, and how you advertise on it has changed dramatically. Here's how the changes to the app have continually developed to make it one of the most effective advertising platforms for B2B brands.
2003
This was the year that LinkedIn was first founded by Reid Hoffman
2005
However, it wasn't until two whole years after the site was founded that you could finally advertise on the platform. In 2005 LinkedIn display ads were created. This update meant that brands were now finally able to target their posts to the correct audience on the platform.
2008
This year saw the first text ads launched on the platform. Known as Direct Ads, these enabled marketers to reach new target audiences on a much larger scale with more effective and written calls-to-action.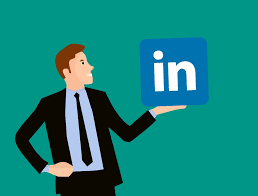 2011
LinkedIn reached 100 million members in just eight years. This milestone was just the first of many as over the next eight years LinkedIn's growth would accelerate to a huge 630 million users in 2019.
2012
LinkedIn launches ads API this year. this allows custom tools to be created for even larger advertising campaigns. Now LinkedIn users can target adverts on a much bigger scale.
2013
This year saw the first introduction of sponsored content. Originally known as "Sponsored Updates" this was a native ad format that appeared in the LinkedIn user's feed.
2014
Bizo is acquired for $175 million. Bizo provides a crucial ad targeting technology so this news meant LinkedIn users could further target ads to create more effective campaigns.
2016
This year saw a range of updates as the platform started to realise its potential as a marketing platform. Firstly, the site updated its sponsored InMail services. This popular messaging tool was then available as a self-service product through the Campaign Manager on LinkedIn.
LinkedIn was also acquired by Microsoft at this time and account targetting was introduced. Finally, the company started to introduce conversion tracking for its users. This tool then enabled users to easily measure leads, content, downloads, purchases and results from ad campaigns on LinkedIn.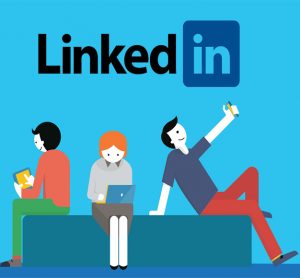 2017
LinkedIn creates a native advertising network allowing marketers to place Sponsored Content on high-quality third-party publishers across mobile and desktop.
They also introduce website demographics meaning that marketers could see the seniority, job roles and location of professionals visiting their websites from the site. This was revolutionary as marketers could now understand exactly hat type of corporate audience they were attracting and adjust their content and advertising appropriately.
Further to this free tool, LinkedIn also launched "Matched Audiences". This allowed website retargeting, account targeting and contact targeting all within the social media site.
Finally, this year LinkedIn announced the creation of Lead Gen Forms. These would remove the main barrier that was currently present with mobile conversions. And thus creating a smoother customer journey.
2018
LinkedIn made further important changes this year.
Firstly, they announced that Dynamic Ads were now available in the Campaign Manager settings allowing the self-service deployment of Dynamic Ads for customers.
They also introduced Carousel Ads, like other social media sites. These allow marketers to feature multiple images in their Sponsored Content to create more detailed image campaigns. Along with this, video ads were also created. Thus, the site became more varied in its content production.
Finally, the site introduced Pages. A free offering to organisations this allowed them to connect with their audiences directly on LinkedIn.
2019
And finally, this year LinkedIn has introduced new features to better its social media advertising platform. The first was a new targeting feature that included lookalike targeting using data from Microsoft's search engine, Bing.
And finally, this year has seen LinkedIn launch a new, even better Campaign Manager. This now includes objective-based advertising allowing marketers to select their programs based on goals like lead generation and branding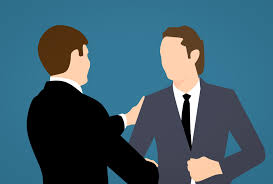 So, over the years LinkedIn's advertising platform has definitely improved and developed t create much more targeted advertising. We're excited to see what the platform comes up with next and how LinkedIn will continue to develop to suit its users over the next few years!