If your audience is following you on Instagram then its time you considered how to build more awareness via paid for advertising on the app. If you're new to social media advertising then this can be a minefield. From choosing what posts to boost to how much to put behind the ads it can be hard to know where to even start. That's where we come in. Here's our beginner's guide to Instagram ads and creating paid-for campaigns on the app.
Types of Ad
As with Facebook Instagram ads can fall under one of three categories;
Awareness – general brand building and getting a new audience to see your brand.
Consideration – introducing a product or brand to your customers
Conversion – generating direct sales to one particular product via the platform ad.
Before starting an ad campaign consider very carefully what aims you want the ad to achieve. Do you want more customers to see your brand or are you having problems selling a particular product and need a campaign that targets audiences with this product?
Once you know your aim it's time to think about the format of the ad you actually want to run.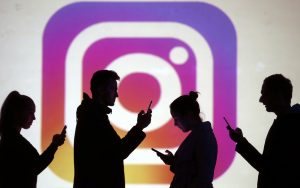 The format of the ad can also vary;
1. Photo/Video Ads
These are the most popular format of Instagram ad. One is a still image, whereas the video is obviously moving. This comes up on your targeted audience's feed just like a normal post. However, in the top right corner of the ad will be the word "Sponsored". These normally have a little button at the bottom with your call to action. This could be a "buy now" or "follow us" link that makes it as easy as possible for your new potential client to get in touch with you.  It is important to make sure that the image or video is still in keeping with the type of stuff you usually post on your feed as this is what your audience will see going forward when they follow you. This also means that viewers will recognise the style or colours of your brand, meaning that even if they don't take immediate action on the ad they will remember your brand.
2. Carousel Ads
In an Instagram carousel ad, viewers have the opportunity to swipe through and see more than one photo per ad. These photos should be tied together in some way thematically either with the same colour theme or same layout. This way they all fit together nicely and have a better response from potential customers. These are great as your new audience doesn't just make an impression from one image and the get a better understanding of what you offer as a whole.
3. Collection Ads
Just like Facebook, these feature a cover image or video plus several product shots. Once you click the ad this also takes you directly to a page or Instagram account. These don't allow a headline but there is space for up to 90 characters of text to explain your brand or call-to-action.
4. Instagram Stories Ads
Finally, you can ignore advertising on people's feeds and take directly to their stories. Stories are increasingly popular on the app and can get real interaction. Story ads can be photos or videos up to 120 seconds long. They pop up as people flick through their stories so they are unavoidable for your new audience.
Add interactive elements to your story ads to create more effective ads that viewers can instantly click-through to your specific call-to-action. Keep an eye out on our website to learn more about Instagram stories and how to better advertise using this format.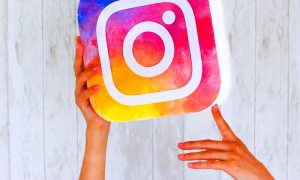 Budget
Unfortunately, there is no cheat code for exactly how much budget you should allocate for Instagram ads. It depends entirely on how much you have available, your aims and who you're advertising to.
If you want to advertise brand awareness for a week-long campaign we'd recommend spending between £10 – £20. But, ultimately the more you spend the more click-throughs and larger numbers of new audiences will see you.
Overall, with Instagram's growing influence this is a great opportunity to find new audiences and advertise new products. the brand awareness that advertising opportunities have are not to be sniffed at, so experiment with the app and get ahead of the game.