Video marketing can be a laborious and time-consuming task, however, if done correctly they can be very effective. Here's our guide to why you need to get ahead of the game and start producing video marketing campaigns.
1. Video Campaigns Are A Powerful Way To Start Conversations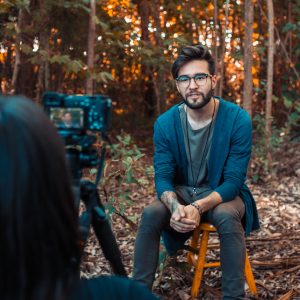 If your business is new and people don't know about it.  That's why brand awareness and promotional video campaigns can be a good way to introduce your brand to a wider audience. Videos are a great way to let people have a closer look behind the scenes of your brand, building a stronger emotional connection that leads o more concrete conversions.
2. Video Humanizes Brands
Video campaigns are a great opportunity to present your talented team to the world. Instagram stories, for example, are a form of video that we use every day to show our personality.  Viewers can then put a face and voice to your services and products, and as we know brand's don't make business deals, people do. Build trust with clients via the use of video. Videos tend to evoke a much more emotional response to videos compared to written text.
3. Improve Your SEO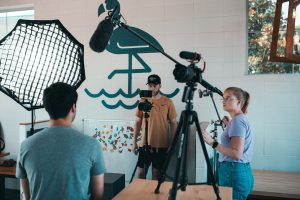 Google owns YouTube and will recognise and reward sites that use video campaigns. Websites that use video will get around 50 times more exposure than those without. Ensure that you optimise any videos you have with SEO friendly titles and keywords in descriptions.
4. Video Campaigns Win You Attention
Believe it or not, but as customers, we are very lazy. More often than not we're scrolling through social media, not completely reading long-form articles. Catch our attention with video campaigns! We don't have the time to read through posts on what your brand does. We will read but only if we know we'll gain information from the article. Promotional videos have become an effective way to win over the "lazy buyers" that we are.
5. Increases Social Shares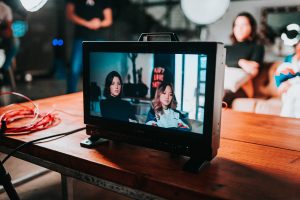 Video is instantly shareable, and shares mean more views for your site. Studies have shown that people share videos they see online more than written posts. Use this information to create video campaigns that go viral and get your brand seen. Include social sharing buttons at the bottom of your videos to encourage users to instantly share what they're watching to new audiences.
Overall, the future is video. The benefits of video greatly outweigh the time and effort you'll have to put into creating the video, if it is done effectively.
Focus first on catchy, bite-sized chunks of video that your audience can engage with and share easily and see your audience and brand awareness grow overnight!