All this month we've been looking at the power of video marketing, how to create effective videos and what type of videos your audience wants to see. Today we decided to share these mind-blowing facts that may change the way you develop your video marketing strategy and prove why you need to start creating your own content!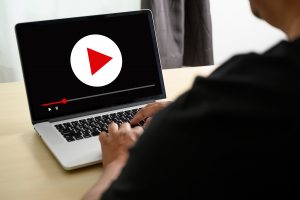 1. 85% Of All Internet Users In The US Watch Online Video Content Monthly
As we already knew video content is incredibly popular. However, this fact shows that it's more than just popular, it's mainstream. With 85% of internet users actively watching video online you could be missing out on a large chunk of your potential clientele if you're not posting videos.
25 to 34-year-olds also watch the most online videos, with men spending 40% more time watching videos on the internet than women. This is an interesting fact if you consider your brand's target audience. Could you aim different videos at different demographics to create a more effective marketing strategy?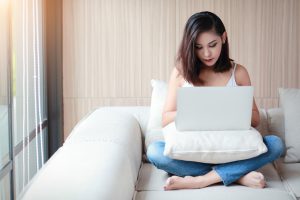 2. 54% Of Consumers Want To See More Video Content From Brands
This means that the demand for video content is only increasing. More and more people aren't just watching videos to entertain themselves, they're watching to learn more about the companies they support.
Learn from this fact and give your audience what they want and create videos that get you seen online.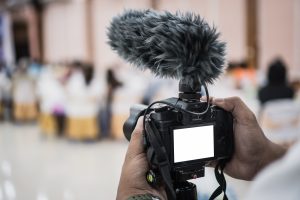 3. 87% of Marketing Professionals Use Video As A Marketing Tool
Video is a powerful marketing tool, fact. More and more marketing professionals are making video a part of their key advertising strategy.
This means that brands also need to be careful as to not miss out on the opportunities that video marketing can provide them. As the demand for video from consumers increases, it's unsurprising that more and more marketing teams are using the format more regularly.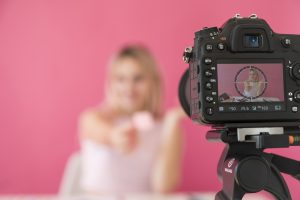 4. Video Marketers get 66% more qualified leads per year
According to a recent study by Optinmonster, video marketers are getting more and more qualified leads as well as a 54% increase in brand awareness.
It seems as though it's a fact that video is better at capturing and securing the attention of your customers – so start using the format more often! 93% of marketers also said that they've landed a new customer thanks to a video on social media, so get creating, targeting and securing new leads!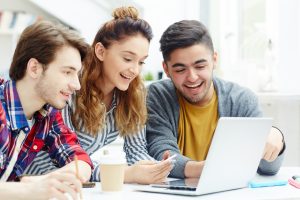 5. The Average User Spends 88% More Time on A Website With Video
Want to decrease your bounce rate and keep customers on your site for longer? Then video is the answer.
Videos engage users for longer on your website, increasing the chances of them becoming committed customers.
This could do with the fact that viewers retain messages better when they view it in video format. Especially, compared to information in text format. Get your customers attention with video!