2019 was an incredible year for Snapchat. After Kylie Jenner's damning comment that she no longer wanted to use the site as regularly, Snapchat definitely grew up. This year the site has developed itself as a business advertising site, as opposed to a rebellious risk-taking app. As a result, this year Snapchat has generated $1.18 billion in revenue! We think that 2020 will be even better, and will see Snapchat re-group and re-shape to compete with the social media giant, Instagram!
Discovery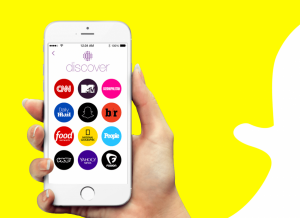 In 2019 Snapchat released its discovery feature, which quite frankly saved the site! It's Snap Originals content allowed users to discover shows, short-form, episodic video content that aligns with their younger tastes. Snap's discover videos are now reaching audiences "in the double-digit millions every month", according to Snapchat.
Given the popularity of this format, we can only predict that 2020 will see Snapchat give an even bigger push to original content, and carve its own path in the world of video content and distribution. Although the site can't really compete with the likes of YouTube and Stream services it does have the opportunity to develop shorter form content, much like Vine created. And, with Vine gone there is definitely a market for this.
2020 will see a revamp of the Discover page, we think, and a strong focus on video!
AR and VR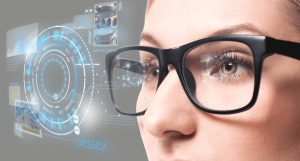 Its been no secret that this social media site has been working on creating AR and VR content for a long time now, much like many other social media sites. Since 2015 it has been trying to launch AR glasses, similar to that of Facebook. This is why we predict a potential partnership with Apple in the New Year.
So, we're predicting movement in their AR glasses with a partnership with a big tech company on the horizon!]
Staying Focus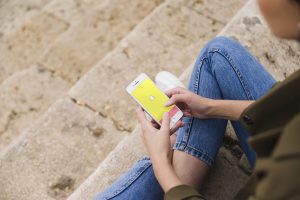 So, with the success of last year, Snapchat needs to stay focused and on the right path to build its place in the world of social media and digital marketing.
So far Snapchat has excelled at;
Understanding what its audience wants
And staying ahead of the game with creative filters and interactive games for its audience.
Therefore, we know that 2020 will be focused on building on these key attributes. Whilst it can't necessarily compete with the likes of Facebook, it can create a niche for what it does well.
So, although we predict big things for AR and Discovery don't be surprised if there aren't as many major changes as the other platforms.
Let us know what you think the future of Snapchat looks like by joining in the discussion on our social media sites.