Facebook has added a new update to their stories feature in order to try to garner more users to participate on the platform.
The new feature will allow users to add a still image slideshow to their Story. The new option allows you to add a stream of images to play throughout your Story frames.
It is hoped that this will help those less familiar with the format. As this is a very simple method of adding multiple images to Stories.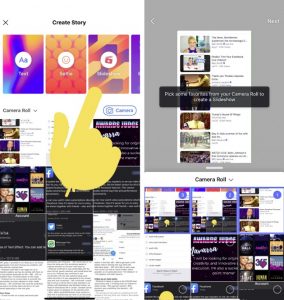 However, many marketers are asking, with so many new Stories updates, is Facebook looking to change the way we share posts?
Mark Zuckerberg certainly agrees, adding in a recent statement: "We expect Stories are on track to overtake posts in Feed as the most common way that people share across all social apps."
With the rise of Instagram Stories, it seems like this is a natural progression for Facebook. However, are all social media apps just becoming the same format? What do you think of the update, and will this encourage you to start using the platform more?